Do you have drawings of your available models?
Not really, because we don't design our homes that way. We do not have set packages and options like modular houses might offer. Instead, we start from scratch when designing your home. We sit down and discuss you needs first and determine what you are looking for in terms of number of beds, bathroom requirements (do you need a shower or just a toilet and sink, for example), kitchen space, and overall intent of use. After that, we begin designing. The result is that each Roaming Home is truly unique and crafted specifically for you.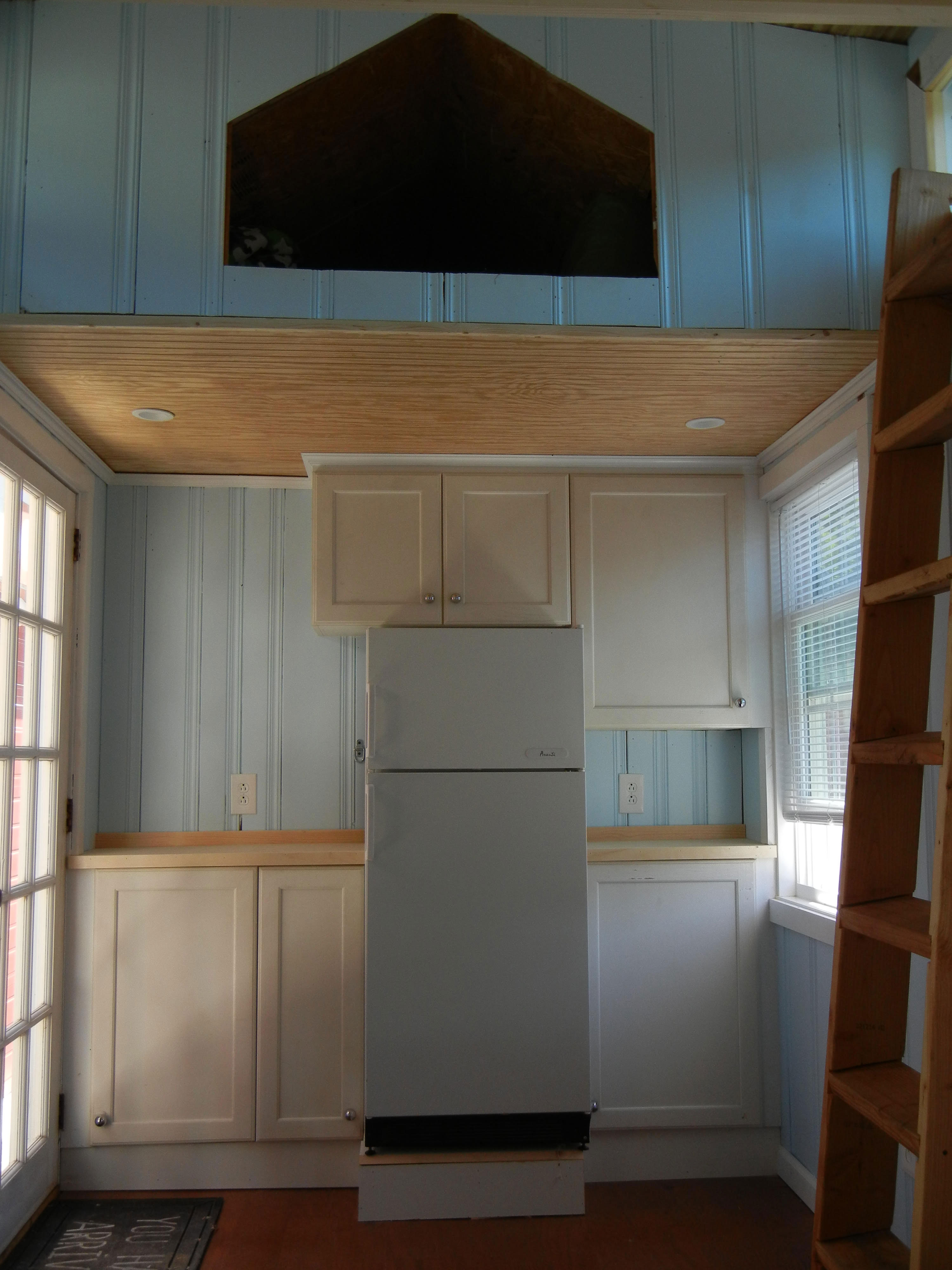 How does the plumbing work?
The plumbing is designed to work pretty much the same as it does on a conventional RV. It is made that way so that our Roaming Homes can be hooked up to an RV campsite at your favorite camp ground. Essentially, the water supply is connected to the house via a simple garden hose-style connection (which can come from a house, well, or RV hook-up). This water will supply all the fixtures in the tiny house – toilet, shower, sinks, (and a hot water heater, of course).
The outgoing water (drain/sewer) connection is also like those used in an RV. The pipe can be connected to a regular sewer or to a holding tank for disposal later on. Gray water drains can also be kept separate as needed.
What kind of power does the house use?
What do you have? The house comes with a circuit breaker and is wired conventionally to standard house building codes. It can be hooked up to pretty much any power source you have. Electric power from a house or RV plug, a propane tank or generator, even solar panels are possible.
Can I tow it behind my Subaru?
Sadly, no. Although I am a big fan of Subarus, you will need something bigger to tow a Roaming Home. We recommend at least a ¾ ton truck to tow a smaller house (16'), and a full ton for anything larger.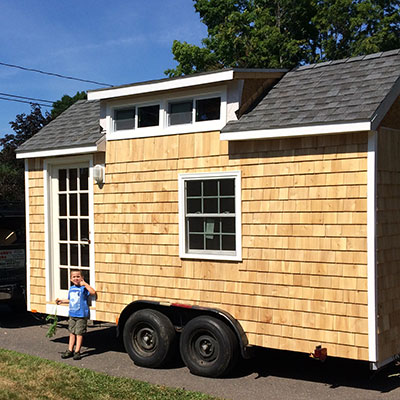 How much does a Roaming Home cost?
That depends entirely on the design and materials. Because every house is different, and every client has different needs, it is impossible to put a single price tag on any home. However, as a general guideline, our Roaming Homes start at roughly $20,000 for the 16' length and can go up from there depending on how big and fancy your design is.
Do you offer financing?
I am afraid not.
Can you build me a shell so I can finish it myself?
Absolutely. If you are not comfortable with the idea of building a frame on a trailer, but are handy enough to do the rest, we can do that for you. Contact us for pricing.
Where do you build your houses?
We are located in Newington, Connecticut.