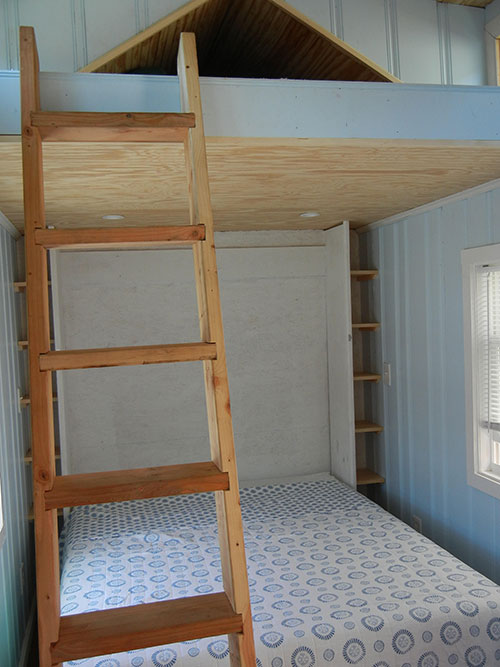 Much like your home, our homes are completely designed around the people who own them.
Each Roaming Home build starts with a steel flatbed trailer, which is reinforced for strength and durability. The foundation and support for the frame of the house is lag-bolted to the trailer and sheet metal is attached under the subfloor to keep any animals from finding their way into the house.
After that, the house is framed and built the same as any other traditional house, and with just as many options and ways to customize the space.
Depending on the size of the trailer, there is room for up to two queen-sized loft areas as well as a third queen sized bed that can built into the wall as a Murphy Bed. For more sleeping options we could also do a set (or two or three) of bunk beds. To optimize living space, we could also stay with one lofted bedroom area and leave the rest open.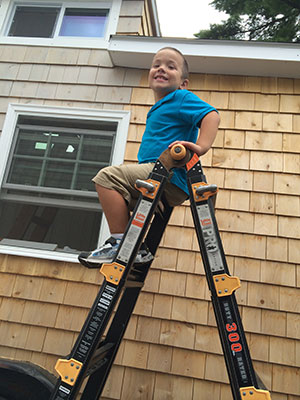 Because every Roaming Home is custom-made, we are also able to meet individual kitchen and bathroom needs. Bathrooms including showers and toilets are possible, as are fully-functioning kitchens with sinks, stoves, and refrigerators. 
Although all of our houses are fully insulated to keep them warm in the cold months and cool in the heat of summer, they do still offer heating and cooling options. We can include baseboard heaters and/or small air conditioning units to keep you comfortable in all weather conditions.
Just like designing any brand new home, all of the design choices are yours. We can work with your needs and wants in cabinetry, fixtures, wall treatments, flooring, siding, etc.
Although our houses are tiny, they do not need to be boring!